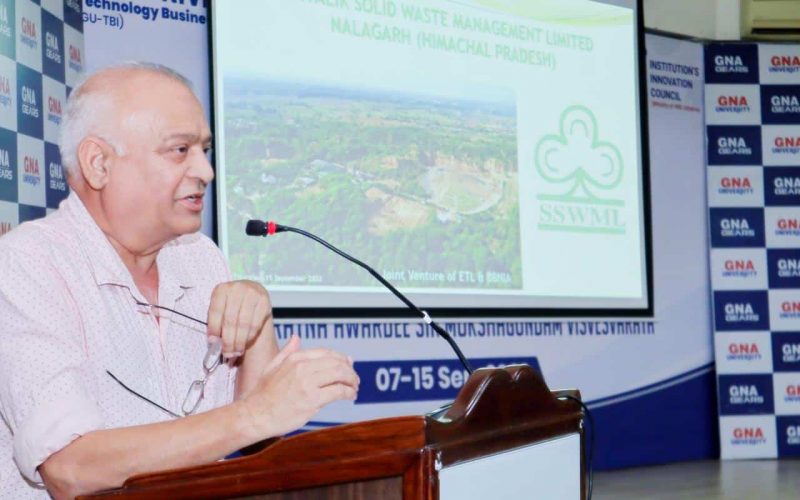 "At SSWML, our broad definition of sustainability means ensuring the safety and development of our employees, upholding the highest standards in business conduct and ethics, making a positive contribution towards meeting the world's environmental challenges, contributing to local communities, advancing sustainability through thought leadership and developing innovative solutions to meet our client needs."
Ashok Kumar Sharma (CEO)
Ashok Kumar Sharma is a Chemical Engineer and has completed graduation from Punjab University, Chandigarh in 1980. He has over 42 years of rich industrial experience working with reputed Chemical / Agro Chemical companies. He is C.E.O of Shivalik Solid Waste Management Limited and  Director of UPL Environment Engineers Ltd, BEIL Research And Consultancy Pvt. Ltd., Kerala Enviro Infrastructure Ltd. He is also Vice-President of BEIL-CETP Baddi.
Started career in Himachal Pesticide & Chemicals and then served in Punjab Alkalies & Chemicals .
Joined Rallis Indian Limited (Tata Group) in 1989 and served till 2006 as head of location in Ankleshwar, Lote (Maharashtra), Hyderabad and J&K unit.
Qualified as Internal Assessor by the Tata Management training center Pune during his service .
2006 onwards serving as CEO of Shivalik Solid Waste Management Ltd., Solan (H.P.) and till date successfully running the unit.
Accredited as EIA coordinator In Shivalik Solid Waste Management Ltd. for Common Effluent Treatment Plant (CETP), Transport Storage Disposal facility for Hazardous waste (TSDF) and Mining projects with QCI-NABET(Govt. Of India).
Functional area expert in Risk & Hazard (RH) and Solid & Hazardous waste (SHW) with QCI-NABET (Govt of India).